Quality.
RIGHT DOWN TO THE VERY LAST GRAIN
Traceable Scottish Oats
Oat Co. Scotland's exceptional oats are grown in North East Scotland, where the ideal growing conditions ensure our oats thrive during the growing season. Our dedicated gluten-free operations and state-of-the-art oat mill are built on land where we have been growing oats for eight generations.
Always striving for better, we champion proven farming methods and are committed to using digital technology to provide a fully transparent process from seed to consistent ingredients — with exceptional environmental, traceable and nutritious credentials guaranteed to every single oat.
We take time to source the best seed, carefully select fields, tend the growing crops and use dedicated machinery for harvest, transport and processing.
Scotland's only dedicated, BRC accredited, gluten-free oat mill — delivering pure, healthy products to our customers every time.
Your Oats
Grown and processed to your exact requirements – offering moisture control, variable texture, size and format choices with gluten-free status guaranteed – Oat Co. Scotland offer total traceability, wide variety and excellent consistency, every time.
Our approach combines generations of experience with a smart approach to technology and a dedication to human, no-nonsense customer service.

GLUTEN-FREE CUT OATS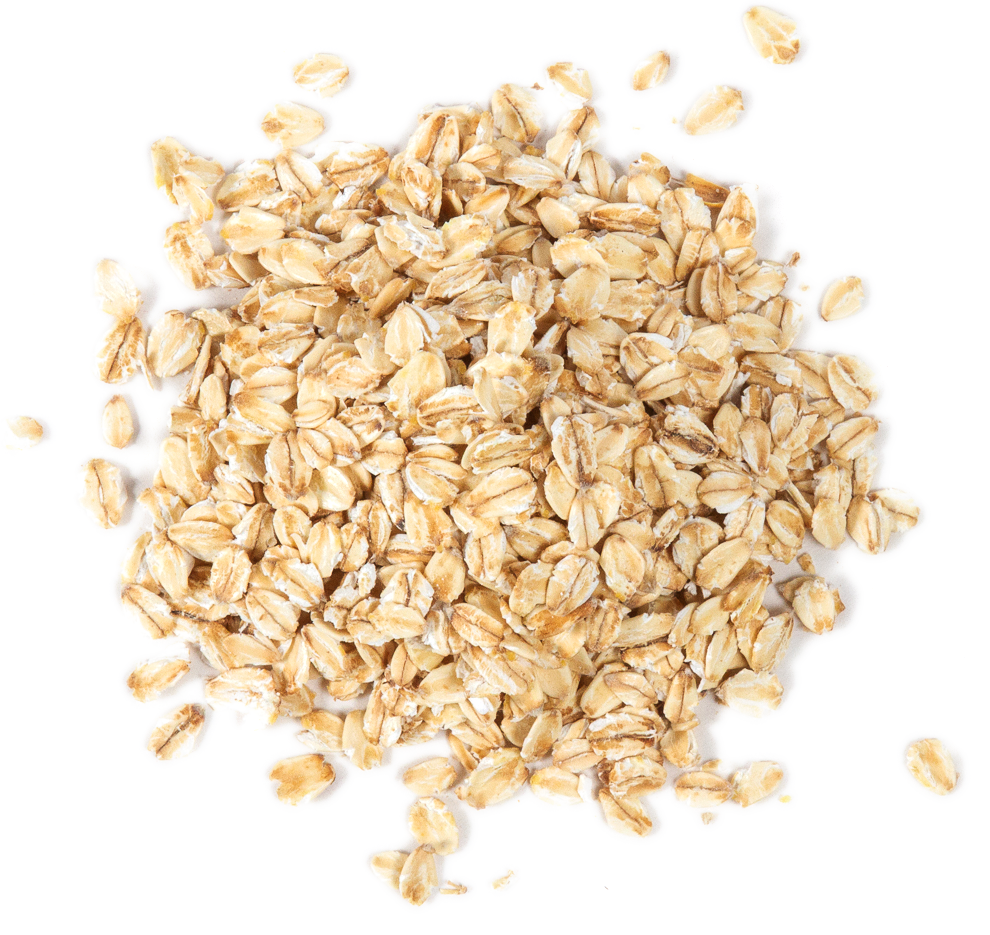 GLUTEN-FREE JUMBO ROLLED OAT FLAKES
GLUTEN-FREE THIN OAT FLAKES
GLUTEN-FREE TOASTED WHOLE OATS
GLUTEN-FREE MEDIUM TOASTED FLAKES
GLUTEN-FREE MEDIUM OAT FLAKES
The Path to Gluten-Free Scottish Oats
FIELD CHOICE

Our specially selected growing partners are committed to diligent land management, to establish and prioritise healthy soil and fertility for our oats to grow to their full potential.

Aberdeenshire offers ideal growing conditions. The long, cold winters work their magic on our soils — resetting them for the intense growing periods of spring and summer — and only fields that have not grown glutenous crops for at least two years are used. This ensures we grow the cleanest gluten-free oat crop for our valued customers.

During the season, our crops are constantly monitored to safeguard healthy growth and ensure a quality harvest.

DEDICATED MACHINERY

We're committed to our oats, and so is our machinery.

For harvest and processing, we have machinery dedicated to gluten-free crops and all other equipment is rigorously cleaned down before and after use.

This includes dedicated trailers to transport gluten-free oats from the field to dedicated grain driers and onwards for processing.

'FREE FROM' MILL

We are delighted to be Scotland's only BRC accredited, dedicated gluten free oat mill.

Our purpose-built mill utilises modern technology in which every oat is stabilised individually before further processing. The mill facility is built in the middle of our farming operations and is truly integral to our family businesses.

The construction of the mill allows for small product runs — meaning your oats can be processed to your exact requirements — and quality is guaranteed, regardless of quantity. We are also able to enhance texture and flavour through our unique roasting and toasting abilities.

A wealth of options are always available to you as a customer of Oat Co. Scotland.

ASSURANCES

Our attention to detail in growing and producing means that we are fully focused on the purity of our oat products.

Our factory is both BRC accredited at A grade and certified Gluten Free. Our continual checking and monitoring procedures ensure that our oats are always well within the gluten-free requirement of less than 20 parts per million (ppm).

What does 20 ppm look like? Well, imagine 20 pound coins in a bucket of 1 million pennies.

We also exclude glyphosate — better known as 'Round Up' — from our growing and harvesting process, ensuring a cleaner, healthier crop. When working with Oat Co. Scotland, you can be sure that our fully transparent process and assurance protocol is one you can absolutely trust and depend upon.

DEVOTED LOGISTICS

When it comes to transporting our oats from harvest to processing (and beyond) everything in our chain of transport is dedicated to ensuring purity and clean oats, all the way.

The proper care and storage of our oats is a major area of focus for us – we take every precaution and no detail is too small.

Oat Co. Scotland take care of your oats at every single stage.